Houdini 100 Print - Limited Edition (100)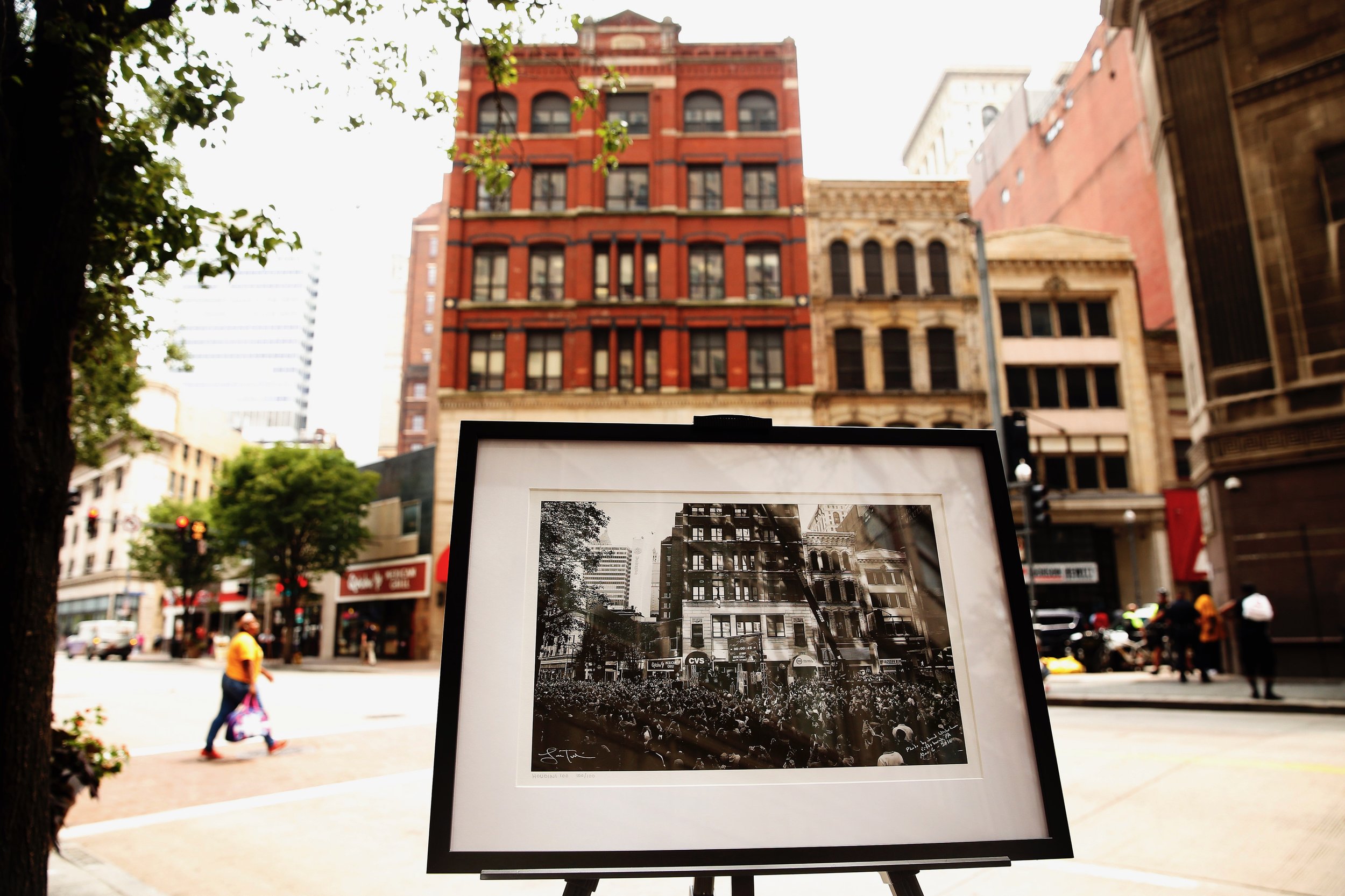 Houdini 100 Print - Limited Edition (100)
On Monday, November 6, 1916 at 12:00 noon in downtown Pittsburgh, legendary magician Harry Houdini performed the very dangerous upside down straight jacket escape while hanging from the Pittsburgh Sun Newspaper Building at the corner of Liberty Avenue and Wood Street with thousands of spectators in attendance.
100 years later... On November 6, 2016 at 12:00 noon, and at the very same location, magician Lee Terbosic successfully recreated the dangerous stunt including the photo that originally inspired it. The picture taken of Harry Houdini on that afternoon was by Pittsburgh Sun Staff Photographer N.M. Jeannero. This was the same image that Lee discovered in the TASCHEN Magic Book in 2012 and his inspiration to create Houdini 100.
Lee called upon personal friend and acclaimed photographer Jared Wickerham, whose works have been featured around the world (Getty Images, Nike, The New York Times, Sports Illustrated) with the challenge of capturing the exact same shot from Houdini's 1916 performance. Lee's goal was to replicate the same moment in time that Jennero captured while Pittsburghers watched Harry on that Monday afternoon... the result was pure magic.
All Houdini 100 prints are individually signed and dated in the right corner by Jared Wickerham, the exact same way N.M. Jeannero did in 1916. The image is printed on quality Hahnemuhle Rag Satin archival photo paper and includes a certificate of authenticity.
Numbered 1-100 (Unframed)
*Images by Jared Wickerham